Aidar
Aidar
Mixed Reality for employee training and transfer of competences to hard-to-reach / distant places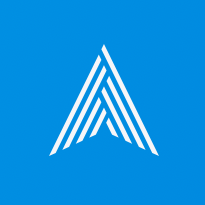 Aidar
Aidar
Mixed Reality for employee training and transfer of competences to hard-to-reach / distant places

AIDAR is a platform that supports employee training and transferring the competences of specialists, remotely and in a short period of time to places needing it, using augmented and virtual reality. SaaS or On-Prem.

3D Knowledge database & Service checklist

In AIDAR you can build your knowledge platform in 3D. Create courses, tests, training stations, and replicate any work environment. Train and measure your team's performance. Externalize the knowledge with an easy-to- use 3D tutorial. Our editor makes it very simple, no IT knowledge is needed. You can use the same knowledge for training and for everyday work in services, maintenance and other areas.

Remote support run on the customer's premises

When less experienced first-line workers will need to safely execute advanced workloads and pressing problems, they can be fully supported by the remote expert. Aidar is equipped with dedicated functionality for voice, video communication, augmented interactions like a whiteboard, 3D scanning, pointers to objects, or sending parts of technical documentation directly to AR glasses or mobile applications.

Reskilling & upskilling of employees

Aidar can support your company and employees with reskilling possibilities. Create a Digital Twin the training station. Transfer tangible production processes (procedures, duties and activities of employees) - intro virtual reality. You can also build an error DB as a basis for AI quality assurance and feedback.


5G Features:
MobileedgeX Computing - Ultra-stable latency via mobile edge computing to guarantee the best possible experience.
Commercial Model: